6 Things to Do During Thanksgiving Break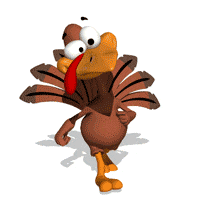 With certain travel restrictions and fears of sickness, you may have a difficult time finding fun and enjoyment during Thanksgiving break. There are, of course, activities you may participate in while keeping safety in mind.
1. Turkey Trot
No matter where you live, a Turkey Trot is likely to be there. Near West Boca, there is the 13th Annual Levis JCC Turkey Trot 5k. Registration ends November 24 at 11:59am EST, so be sure to sign up here! It is $40 and is early in the morning on Thursday, November 25.
2. Watch the Macy's Thanksgiving Day Parade
The 2021 Macy's Thanksgiving Day Parade will be at 9:00am to 12:00pm on Thursday, November 25. You do not have to go to New York to watch it — the parade is streamed on NBC and more.
3. "
Light the Lights
" at the Mizner Park Amphitheater
This is a a celebration featuring a holiday tree lighting, movie, and more. It is on Friday, November 19, from 5:00pm to 9:00pm.
While this is a little after Thanksgiving break, you can participate on Tuesday, November 30 from 5:00pm to 6:00pm. There will also be a sweet treat and Chanukah music.
5. Participate in Black Friday
You do not have to enter the hoard of people rushing stores as going on Amazon or other online stores is a perfectly safe option. However you wish to spend your Black Friday, finding a deal on a gift for yourself or others is always nice.
6. Cook a Thanksgiving recipe
The Bullseye has an article including a couple of ideas for Thanksgiving recipes. Go here to find them!