Designing our Future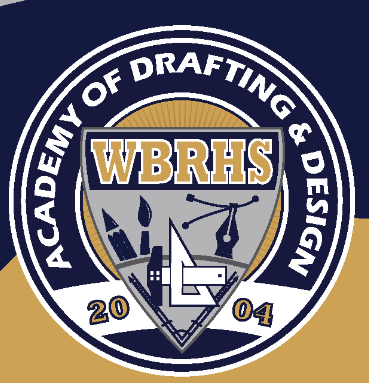 The Drafting and Design Academy is one of the five academies offered by West Boca High School. Divided into two strands, it offers numerous opportunities for students to learn about engineering, architecture, and graphic design. Led by Mr. Hellyer, Mr. Cruz, and Mr. Steranko, the academy is inspiring high school students to become part of something bigger and to use their mathematical skills and creativity to solve real world problems. 
If you are interested in Digital Marketing, Mr. Cruz's class will open your mind to countless opportunities. His students "will acquire the ability to create professional Graphic Design Marketing materials. (Flyers, Logos, Social Media,Apps, etc…)" . They will also have the opportunity to earn an Adobe Certified Professional Certification in Visual Design. According to him:"it's a Graphic Design class that prepares high school students for a Marketing or Graphic Design job in the future." 
Mr. Steranko will show you how to design cool logos and print them on (basically) anything. The shirts you wear that have the West Boca logo on it? His students designed it. Skills such as embroidery, heat transfer printing, and screen printing are only some of the valuable assets you will learn in the Communications Technology strand of the Drafting & Design Academy. 
What about an Architecture or Engineering certification? Mr. Hellyer's Technical Design class will, according to him, teach students "how to create precision drawings used by industry to create products, map and survey homes and properties." In his class, students can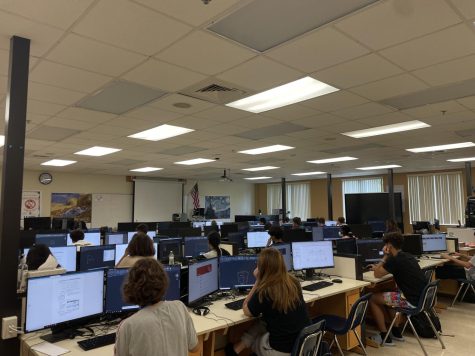 acquire certificates from the AutoDESK company, such as AutoCAD, Inventor, Revit, Fusion360, and 3D Studio Max. Those certificates can provide high-paying jobs right after High School.
Requiring a GPA of 2.0, the Drafting & Design Academy includes students who are passionate about entering the Engineering, Architecture and Design world and teachers who challenge their creativity, critical thinking, and leadership skills. It is everything a future professional can dream of and you can be certain that it is a valuable academy to be part of if you plan on applying for college.