"Promises Made, Promises Kept": The Palm Beach County School Referendum
In November, Palm Beach County voters have a choice. Will residents choose to support the development and education of our next generation, or will they erase the money that schools use to offer a better education? Those who vote in the Midterm elections have to pick a side and consider the potentially negative effects that negating the referendum could have on public education.
What could possibly have such a massive impact on our school system? The Palm Beach County School referendum was proposed and passed in 2018, granting approximately 408 million dollars in increased funding to public schools for various subjects. The problem? It expires in 2023, meaning the massive grants would suddenly disappear, leaving teachers and students alike shocked by the decrease in school-wide funding.
If you want to see the full extent of how the funding benefits schools, just ask a passionate teacher. Mrs. Kline, an AICE General Paper teacher at West Boca High, thinks the increase of a couple of dollars is an investment we need to make. "The referendum allowed the school district to retain high-quality teachers, and pay competitive salaries," said Kline. "Think about the benefit that we all get when we properly educate our students."
Mrs. Kline has been teaching for 31 years, with 19 of those years at West Boca, so she knows a thing or two about the education of our youth. However, High School teachers aren't the only educators that feel strongly about the referendum. Teachers from all levels believe that the grants are invaluable. "You will not feel the penny tax that pays for this but those who benefit from it will," said a local elementary school teacher from neighboring Waters Edge Elementary School. "[If the referendum doesn't pass] children will suffer."
Don't take the teacher's word for it, as the statistics back them up. According to The School District of Palm Beach County's website, "[The previous grants] funded over 650 school fine arts, choice and career academy positions." The creative benefits that children will receive is something that cannot be ignored.
Of course, some people don't believe that Fine Arts are an important part of a child's development. One thing that most people can agree on is that safety on campus is something we can't ignore. Due to the tragic MSD shooting that took place in 2018, the School District of Palm Beach County deemed it necessary to increase safety measures on campus. The 2018 referendum added 110 school police officers, according to the district's website, to ensure the safety of all Palm Beach County School students and staff.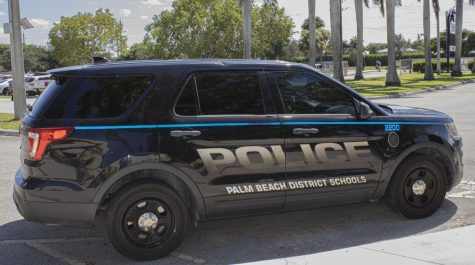 With all government funding, it is imperative that the money is placed into the right programs. According to a Palm Beach County School Chairman, Frank Barbieri, "There is an independent oversight committee composed of members of the public who oversee the District's expenditure of the referendum funds to ensure they are being spent in accordance with the ballot measure." After the initial review of proper funding, according to Barbieri, it was found that "all funds collected so far have been spent in accordance with the ballot measure." It's clear that the Palm Beach County School District has worked hard to live up to their catchphrase, "Promises Made, Promises Kept."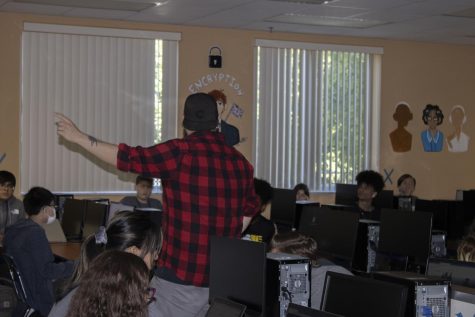 How has the money helped West Boca High in particular? Walking around West Boca High's campus will give you an in-depth insight into the improvements. Safety is a massive part of where the grants go, which is why West Boca has multiple school resource officers on campus and a new ID badge system to verify students that are supposed to be on campus. Choice programs have also been included in the upgrades, as next school year West Boca High plans on introducing a brand new Aviation Academy, which is all made possible by the large stipend that West Boca receives as a part of the previous referendum.
If the new referendum isn't passed, it's possible that all of those improvements will go away. Learning environments become less safe, students lose valuable career development opportunities, and Palm Beach County's ongoing teacher shortage is worsened even further. According to WPTV, Palm Beach County schools have 400 teacher openings, double the number that is expected in years past. If the upcoming referendum isn't passed, the lowering of teachers' salaries would make the pressing issue of unfilled teacher positions even more dire.
There are two sides to every story, though. Opponents of the legislation cite the increase in Palm Beach County residents' tax bills, though it isn't by much. In the original referendum, passed in 2018, each dollar that was owed in property tax increased by 1/10th of a penny. As much as this increase seemed negligible, some reject the idea of any tax increases altogether. All arguments put aside, no matter your personal view on the referendum or any election; make sure to fulfill your civic duty, and vote!