West Boca Bulls Trounce the Olympic Heights Lions in Final Regular Season Game
Elijah Gonzales and the playoff-hopeful West Boca Bulls defeated the Olympic Heights Lions 42-14 in their final regular season game of the season on Thursday night.
West Boca got on the board early with a touchdown run to the outside by freshman WR Elijah Gonzales.
The Bulls extended their lead to 14-0 in the first quarter when freshman quarterback Mason Mallory completed a 73-yard touchdown pass TO THE HOUSE. Freshman WR Zacharius Walls hauled in the reception down the left sideline.
Olympic Heights had no answer, as the Bulls took a 21-0 lead after a touchdown pass from Mallory to Gonzales (their second of the game).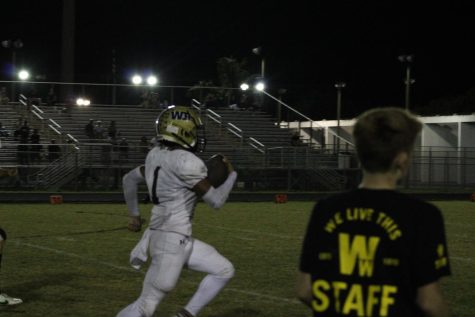 Elijah Gonzales and Mason Mallory wanted the hat trick, and they did just that. With just over 40 seconds remaining in the first half, Mallory threw another touchdown pass to Gonzales, extending the lead to 28-0. Both freshman had three touchdowns entering halftime.
In the second half, Olympic Heights got on the scoreboard with two passing touchdowns; their only two passing touchdowns on the season. Luckily, the Bulls stood tall, recording two more touchdowns of their own – a receiving touchdown by Tyler Cordero and a rushing touchdown by Joseph Cruz.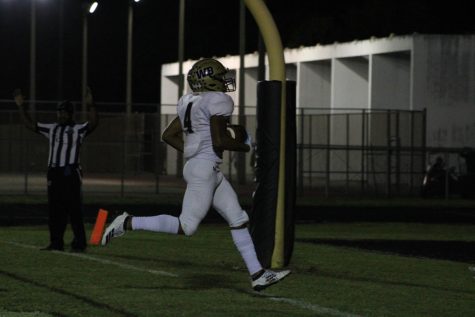 The Bulls went on to win 42-14, recording their sixth win of the season. To say the least, Coach Dylan Potts and the entire West Boca football program have turned this program around. Last year, the Bulls had only one win.
Mason Mallory finished with 301 yards and four touchdowns against Olympic Heights. Make that 20 touchdowns and 1458 yards on the season. HE IS ONLY A FRESHMAN!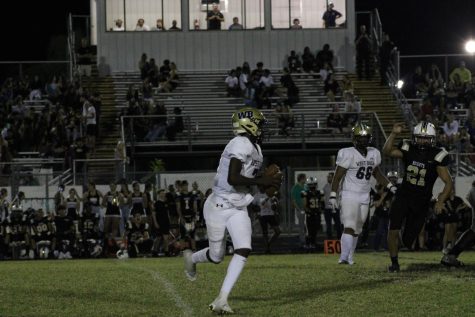 Another freshman, Elijah Gonzales, finished with three carries for 35 yards and a touchdown, four receptions for 27 yards and two touchdowns, and even completed a 40-yard pass on his lone attempt.
Senior Tyler Cordero played well in what was likely his final high school football game. Cordero had six catches for 134 yards and a touchdown.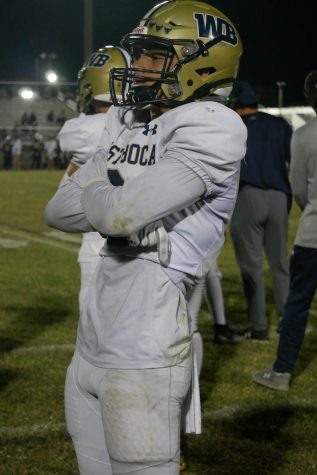 On defense, the Bulls gave up more points than they would have liked to. However, the team played well.
Sophomore Cruz Baeza led the team with 11 tackles, Senior Francisco Diaz had 10 tackles, and Junior Braden Evans recorded nine tackles.
Speaking of Cruz, he had an interception in the second half. Maddox Haase also recorded an interception in the game.
The Bulls also recorded two sacks (seniors Dominic Barone and Chris Kelly).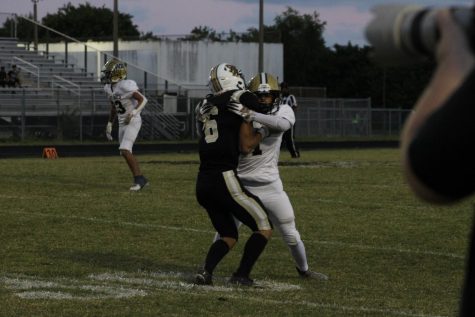 What's Next?
Now, the Bulls have to wait and see what happens with other teams in the 3M Region. The Bulls need Fort Lauderdale, South Plantation, and Seminole Ridge to lose. If these teams lose, the Bulls can find themselves as the No. 8 seed, set to face No. 1 St. Thomas Aquinas!