A Netflix Christmas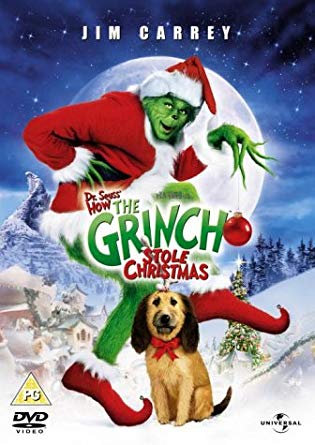 White Christmas-

First on our list is

possibly one of the first Christmas musicals from 1954. This film is definitely dated but still holds that classic Christmas feeling of waking up to a cold morning to find a tree drowned in presents from Ol' Saint Nick. This movie follows two American soldiers after WWII; one worked on broadway and the other is an aspiring entertainer. After the war the couple of soldiers

serendipitously run into another couple of performers. They soon team up to make enough money to save a local inn run by their old WWII general. 

    
The Legend of Frosty the Snowman-

Next on our list is another classic that you can't spend Christmas without watching. This pick is more of an animated short rather than a feature length film but regardless it is still held up as one of the most highly regarded christmas cartoons of all time. The plot is simple and follows a magical hat that brings a snowman to life and then his adventure to the north pole.  
The Grinch (2000)-

This one is a personal favorite of mine and I find it pretty entertaining. Nonetheless, this live action reiteration of the classic 50 minute animated film follows a lonesome grinch, played by Jim Carrey, and his dog max as they scheme to steal christmas from every Who down in Whoville. For years he had been cast aside and feared by the Whos, especially around the most "wonderful time of the year", this built his hatred for christmas which shrunk his heart two sizes too small. But through the love of little Cindy Lou Who the grinch learns the true meaning of Christmas. 
Christmas with the Kranks-

Up next is not so much a Christmas classic as it is just a fun holiday movie for the entire family. It's plot is simple.  A couple, Luther and Nora Krank want to spend Christmas on a cruise in the caribbean. Played by Tim Allen and the scream queen herself Jamie Lee Curtis, Luther and Nora find themselves outcasts as their overly festive neighbors are determined to have the best decorations on the street. What ensues is a race against time as the Kranks try to turn their bland house into a Christmas wonderland in just a few hours.