The Road to the Championship: A College Football Season In Review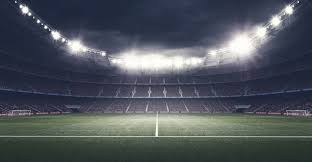 This college football season was by far one of the craziest and most unprecedented of all time. Many speculated that the season wasn't going to be played because of Covid-issues, but everyone unified and made sure that the season would be played safely as successfully.
For most (other than the Big 10 and PAC 12) the season started in September and ended late December. There was major speculation that the season would be overlooked down the path (assuming that it is deemed illegitimate) but all of the players disregarded this and played harder than ever before.
There were also many ups and downs throughout the season as well as Clemson star quarterback Trevor Lawrence tested positive for Covid-19 and missed multiple games including one they lost against #4 ranked Notre Dame. 
Once the regular season was completed the conference championship games were as expected as Alabama won the SEC, Oklahoma won the BIG 12, Clemson won the ACC, Ohio State won the BIG 10, and Oregon won the PAC 12.
The College Football Playoff committee selected Alabama, Clemson, Ohio State, and Notre Dame in the final rankings therefore they advanced to the playoffs. Alabama vs Notre Dame was as expected as Alabama won by a landslide. The true surprise game was Clemson vs Ohio State as Clemson was a clear favorite to win by a lot. Ohio State defied all of the critics and beat Clemson 49-28.
This all leads up to the season finale: the National Championship game. As of now, Alabama is favored to win this sure to be classic game. Alabama is being led by their Heisman finalist quarterback Mac Jones as well as Heisman winner wide receiver Devontae Smith. This current Alabama team may have more talent than any other team in college football this season with plenty of players with evident NFL talent. 
Although Alabama may have more talent on paper, Ohio State has continued to surprise every game with standout quarterback Justin Fields, wide receiver Chris Olave, and surprise running back star Trey Sermon. Although this Ohio State team might not have as many "NFL ready" players as Alabama, they are still very capable of winning big as represented by their large victory over Clemson. 
Regardless of being NFL ready or not, this National Championship is sure to be in the history books for multiple reasons (one of which being the fact that this season was unsure throughout due to covid-19).
You can catch the College Football National Championship game on Monday, January 11th at 8pm on ESPN.