Covid State of Academies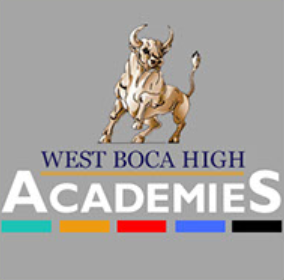 Just like everything else in life, our academies have been affected by Covid-19. From digital design to medical, nothing has been the same. Although they might not be normal right now, they eventually will be and the future of academies will be presented. 
First off, academies obviously have plenty of issues with Covid-19. Although I am not part of an academy, I understand the hardship of not being able to do something in-person. Some changes to academies are the medical academy has taken plenty of hits this year. According to Ms. Napuli (works with academies) "In order to protect the health of our students, medical Students have been unable to perform clinicals at our partner sites like West Boca Medical Center and they have been unable to be assessed on skills due to the hybrid model of education we are currently following." These are obviously big changes for the medical academy who is constantly performing "hands-on" labs. As one can expect, the performing arts have also been unable to perform, or rehearse anything in person. 
At this point it has been shown that every academy has been affected by Covid-19 restriction. Some academies that you wouldn't assume would've changed  have also been altered. Classes like Computer Science and Drafting & design have also been changed a lot. Plenty of students are unable to properly use some of the required programs on their own computers. Hopefully, we can go back to some sort of normal and restore academies as normal. 
As for next year, there are going to be no new official academies added, but there are going to be some new courses offered.. There will be a new track of courses focusing on International Business. According to Ms. Napuli, " Students can take a series of courses that would help them concentrate in international business.  Students interested should take the following progression of coursework: Digital Information Technology (if students took IT Fundamentals, this would also satisfy the requirement), Accounting Applications 1, International Business Systems and International Finance and Law." 
At this point, this is all we know about the academies of next year. We hope that we will be able to return to school as normal for the beginning of next year so all students can experience academies normally.