Let's Hang Out, But Make it Virtual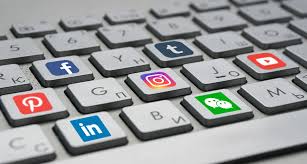 If you haven't heard, Zoom is the new FaceTime. When it comes to having to do social distancing between friends and family, you tend to go a little crazy at times without any sort of communication that's face to face. Sure, you can Snapchat them, text them, or direct message them on Instagram, but it's not the same. A lot of people are using Zoom to talk face to face amongst each other. Similar to FaceTime, Zoom, also known as Zoom Video Communications, is an online video chat that can be used by up to 100 people with a 40-minute time limit. A lot of friends and family use Zoom now to communicate: whether it's work, meetings, school, or social gatherings for the holidays. I had the chance to ask a few people who've had the opportunity to use Zoom whether it's for school or a social gathering, what they thought of it. Senior, Noah Fineman, had the chance to not only use Zoom during school hours, but also during the holidays, like Passover, to reconnect with friends and family. 
What are your thoughts about using Zoom over the holidays, such as Passover?
It was super nice to see my family on a holiday, although we weren't necessarily together, it still felt like we were as everyone talked over everyone just like normal. 
Is Zoom better than Facetime?
In some cases, yes, but I think it can be confusing for older people and it's just a lot easier to call my grandma on FaceTime than having to explain how to use Zoom to her. 
Are you planning on using Zoom once quarantine is over?
I like Zoom a lot, but I don't think I would casually use it when FaceTime is just so accessible. 
As much as people want to communicate socially through Zoom, in order to get over the fact that they're social distancing, not being allowed to see their friends or loved ones, some people miss actually doing fun activities with them. Thankfully with how much technology has evolved throughout the years, we are able to do things with friends to pass time: like play games and chat. If you ever wanted to go to the movies with friends without even trying to leave the house, then you should download Netflix Party. Netflix Party is a downloadable extension you'd get on your phone or computer to make you watch Netflix with your friends online. What's neat about it is that it synchronizes video playback, in addition to adding group chats that allows you to chat with your friends while watching tv shows or movies with them. Senior, Jesalyn Trinkofsky, had the time to use Netflix Party while practicing social distancing and was able to give an insight into what her thoughts were about it.
What did you think about Netflix Party?
I think Netflix Party is really fun and an easy way to feel like you are with your friends. 
How did you hear about Netflix Party?
I heard about Netflix Party on social media.
Are you planning on using Netflix Party once quarantine is over?
Yes, when quarantine is over, I will still use these apps. 
It is in fact very interesting to hear people's different reactions to social networks that allow you to stay in contact with people or to just simply have fun. During stressful times like these where people have to be within six feet apart from someone, it's possible that people will use at least one of the two social networks in order to stay connected as they try to distract themselves on the fact that people can at times be severely bored while under quarantine for so long.  
About the Writer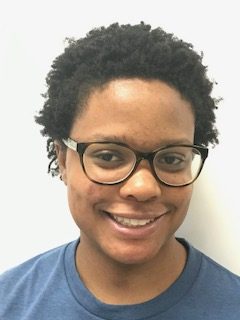 Hannah Burrell, Staff Writer
Hi my name is Hannah Burrell, I am a senior at West Boca, and this is my second year writing with Bullseye.  I enjoy writing and reading books from my...